I totally get how tricky it is to find solid info about home baking online, especially with all the different state rules. But here's the deal with my courses – they're all about learning at your own pace, in a chill and supportive setting. I started as a home baker, so I've been through it all, and I'm here to help you master the business start-up process with confidence!
Dream Bakery Design Lab
Ready to turn your baking hobby into a profitable business?
This comprehensive digital course will guide you through the rules and regulations of starting a home bakery, ensuring you have a clear understanding of what it takes to run a legal business. Enroll today and say goodbye to confusion and hello to a thriving bakery business!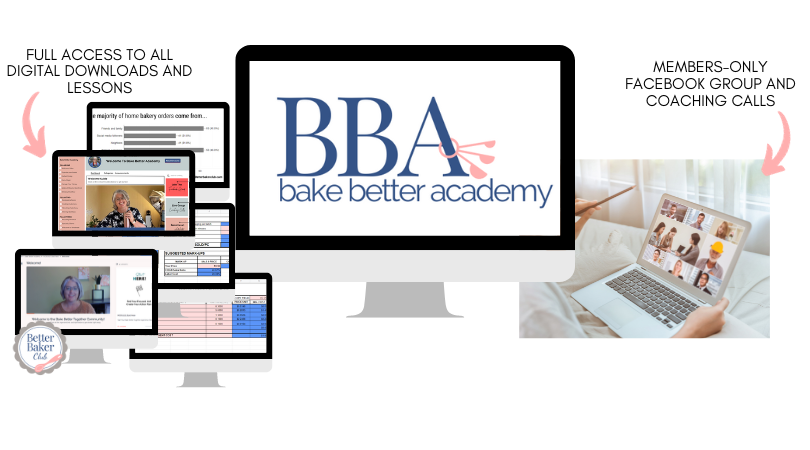 The Bake Better Academy
A comprehensive monthly membership program designed to support and guide you in growing your business. With our self-paced lessons, tutorials, community support, and expert advice, you'll have all the resources you need to get consistent sales and reliable income from your baking.
Perfect Pricing Calculator
The Perfect Pricing Calculator is an easy-to-use spreadsheet specifically designed to help home-based bakers understand their costs and make a profit.
Unlike other pricing tools on the market, after purchasing this tool, you own the Excel workbook. No recipes to track down or recurring monthly fees to worry about.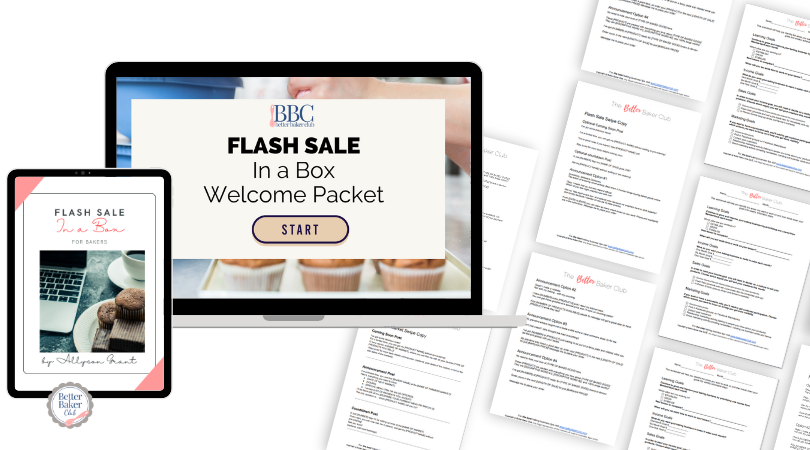 Flash Sale in a Box
The ultimate guide to selling your baked goods using social media! Whether you're a beginner or an experienced seller, this product is designed to make the sales process feel easier and more manageable.
With Flash Sale In A Box, you'll learn how to effectively use Instagram and Facebook to market and sell your delicious treats.
Recipe of the Month Club
At the Recipe of the Month Club, I believe that every home baker deserves the chance to shine. That's why I've crafted a one-of-a-kind subscription service designed to empower you with the tools, recipes, and marketing support you need to rise to the top of your game.
Farmer's Market in a Box
Farmers Market in a Box is a comprehensive resource for home bakers, providing tools and training to maximize profits, attract customers, choose the right market, and navigate regulations for selling at farmers' markets.