Have you ever wondered how professional bakers resize recipes to yield the exact quantities they need?
Bakers percentages are my favorite trick for adjusting a recipe to yield the exact amount of dough or batter needed. Whether you call it bakers math, bread math, ratios or bakers percentages this handy little trick for converting your recipe into percentages can help you easily resize recipes.
Bakers Percentages Explained
Bakers percentages are a mathematical way of writing a recipe where the proportion of each ingredient is expressed as a percentage of the flour amount used.
I first learned about bakers percentages when I was in culinary school. Our instructor gave us these very cryptic looking formulas each day, along with amounts that we needed to bake. It was our job to calculate how much dough or batter we needed to make the desired amount. Fast forward 25 years and those lessons have stayed with me through thick and thin. I love this method and often prefer to look at a recipe in percentages rather than actual measurements.
Here are just a few instances where bakers percentages come in handy:
If you have a limited amount of one ingredient and want to adjust your recipe to use all of that amount.
If you want to increase the percentage of a particular ingredient in relation to the entire recipe.
When you know the final amount of dough or batter you need but need to calculate each ingredient amount to get that yield.
My Bakers Percentages Cheat Sheet
Once you master the concept of bakers percentages you'll want to be able to remember how to use it. I've put all the different equations on a cheat sheet that you can download here. It also has some handy info for artisan bread baking. Print out the download and you can have it whenever you need it!
How to convert a recipe into bakers percentages:
Convert the measurements to weights.
The easiest way to do this is to use a search engine like Google. Try Googling " what is the weight of 1 cup of milk". You'll get the answer without having to do all the work!
Combine the liquid amounts
For bread dough only, Combine all your liquid amounts into one number. Bread recipes often refer to the total liquid in a recipe as the hydration. If you don't need to know the hydration of your dough, skip this step.
*See below for more information about bread dough hydration.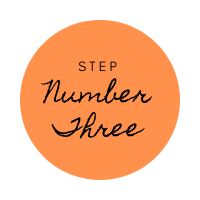 Divide the ingredient weight by the weight of the flour. Now multiply that number by 100.
This is the percentage of that ingredient.
Here is my recipe for Beginners Basic White Sandwich Bread.
You can see that each column represents a step of the process.
| | | | | |
| --- | --- | --- | --- | --- |
| Ingredient | Measurement | Weight | ( ING. WEIGHT /FLOUR WEIGHT)*100= BAKERS | Percentages |
| Water | 1 Cup | 8 oz | Combine all liquids↓(water, milk, oil) | – |
| Milk | 1 Cup | 8.5 oz | 8+8.5+.45=16.95 | – |
| Oil | ¼ Cup | .45 oz | 16.95/25.5=.665 .665 x 100= | 66.5 % |
| Salt | 3 tsp | 0.5 oz | .50/25.5=0.0196 0.0196 x 100= | 1.96 % |
| Sugar | ⅓ Cup | 1.8 oz | 1.8/25.5=0.0705 0.0705 x 100= | 7% |
| Yeast | 2 tsp | 0.45 oz | 0.45/25.5=0.0176 0.0176 x 100= | 1.7% |
| Flour | 6 Cups | 25.5 oz | 25.5/25.5=1 1x 100= | 100% |
What you can learn from bakers percentages
Now that your recipe is converted into bakers percentages. you can gather some information at a glance.
Bread ingredients should be in the following ranges for the best results.
1. yeast 1-2%
2. Salt 2%
3. The amount of liquid in a bread dough (which includes the water and any liquid- like oil, or milk) varies depending on the the type of dough. Here are some common liquid percentages:
50-57%- Very stiff dough. Used for bagels and pretzels.
58-65% – Most loaf breads and baguettes
65-80 %- Rustic wet and sticky dough like focaccia or ciabatta
The amount of water in the dough is called the Hydration of the dough.
Low hydration dough will require more kneading to get all the gluten developed.
Medium hydration dough is soft and pliable and holds its shape well.
High hydration dough will be very sticky and need careful shaping and a longer bake time.
Now you can glance at a recipe and see if it has enough of each ingredient and how it will behave.
I hope you find this helpful, Be sure to comment if you have any questions.
Join our Facebook community to connect with other bakers like you!