I always dreamed of owning my own business.
I fantasized about what it would be like to work for myself for a long time.
I planned and planned and waited. I wrote and revised business plans like it was my day job, but I never took the big step.
Then one day something completely unexpected happened.
My husband and I had been working hard to develop bakery wholesale accounts for a big restaurant group. Just as we were gaining some real momentum the owners decided to pull the plug on the whole baking operation. They terminated our positions! (and canceled all the wholesale accounts)
It was devastating news.
We had worked so hard for this company. We put together an impressive list of wholesale accounts and delivered some of the finest pastries in town.
This company was pulling the plug on all of its pastry operations.
We had to think fast and act even quicker.
Here are 4 reasons my bakery start up was a success.
We saw an opportunity and acted on it
Recognizing the opportunity was critical here. We saw what a once in a lifetime situation was in front of us and were willing to act on it. We decided that same day that it was now-or-never on our dreams of working for ourselves. The same afternoon that we were terminated, we called up each of the accounts that our company had canceled and said that we were opening our bakery!
It was a low risk for our customers
Because it was low risk for our customers, they were more willing to say yes.
We told them that if they could give us 48 hours we would deliver them the same items at the same cost.
Every account we contacted agreed to do business with us!
Within 24 hours we had at least 10 wholesale accounts committing to regular orders.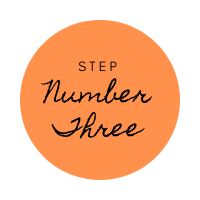 We spent a small amount of savings and kept it simple
We operated on a shoestring budget by only spending money when we absolutely needed to.
In the beginning, we kept it very simple. We baked croissants, muffins, scones, and cookies out of our rental house kitchen. Believe me when I say it was nothing fancy. We purchased a sheeter so we could continue to make croissants, a second oven ( we had to unplug our dryer to plug in the oven), half sheet pans and a big Costco haul of food inventory supplies. We bought plastic totes to pack the deliveries and used our family car to make deliveries.
We grew our business by reinvesting our profits
We used our existing resources instead of conventional loans.
Every time we got paid by our wholesale customers, we invested in the future of our business. Before a few months, we had saved enough to begin looking at retail properties.
And just like that, our bakery dreams were coming true.
And your dreams can come true for you too!
Whether you dream of selling cakes, creating beautiful sugar cookies or wholesaling pastries to cafes as we did, I will show you exactly what you need to do.
The first step is listening to that voice inside of you that has been dreaming of doing this.
Its time to turn your dream into a reality by taking action.
Click here to ready about the first action you need to take to begin baking from home.