Make a commitment to getting details right.
Before diving into the five steps, you'll need to recognize why special orders are the key to repeat business. When customers come to you for special orders, what they are saying is…..
I trust you to get this right.
Perhaps you have a retail bakery operation and this is someone who has become familiar with you as a walk-in customer. Maybe you have a home baking business and your special order customer is someone who has heard positive word of mouth and you have been recommended to them by one of your existing customers. Whatever the case, it is SO IMPORTANT that you get their order right for many reasons…. your reputation, the trust of a good customer recommending you, the potential of repeat business.. all of these things are what are going to grow your bakery business if you get them right!
So, what do you need to do to get it right? It all starts with asking the right questions!
Follow these five steps when taking special orders.
When a customer wants to place a special order, you will need to follow these steps. In the beginning, it may feel a little scripted or confusing, but over time it will get easier. Sometimes the customer wants to jump right into the details, but asking the questions in the right order will ensure you don't miss any important information.
Always start your special order conversation by asking the customer these questions:
When is this order?
Ask what day they would like their order. The last thing you want to do is to have a long conversation with a potential customer about the perfect wedding cake or custom sugar cookies for the baby shower they are planning and then find out you are completely booked that day!
What would you like to order?
Frequently they will have photos on their phone or a board on Pinterest of ideas they have for the item they are ordering. Take time to talk about what details and colors they like( you can even have a color chart where they can point to the exact shade of blue they want, for example), and what they may want to change about the photo. This step is especially important because it will give you two very important pieces of information that you will need for the next questions.
Do you have the skill level to execute the same sort of item?
How much will you charge for this ?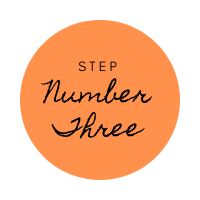 Can I do this?
Do you have the skill level to execute the same sort of item? Is there a technique in the example you haven't done yet? You'll need to be upfront about that. If needed show the customer examples of your previous work. Make sure that you feel comfortable with the order before saying yes.
What is your budget?
Do you have a set price for the item they want, or will you need to custom price it? You should have an idea of how much your hourly fee is so you can quickly estimate how much extra time you will need and quote a price. Be sure to let them know how much it will be before you begin producing the special order.
Discuss with your customer the estimated price of their order. If it is something you have advertised like holiday pies with a set price, remind them of what the total will be. If you are creating a custom item for your customer, you'll need to discuss what the final bill will be. Include tax and delivery if applicable. so that they are not surprised upon pick up.
Did I get this right?
Take a few minutes to read/describe the order back to your customer to check for accuracy. Be sure to quote the price. Ask for a verbal confirmation so that you know they are getting what they want. Takedown their name and contact information. If by any chance you need to speak with them before their pick up day, you'll want to be sure you've jotted down several different contact methods. You may even want to ask their preferred form of contact: Text, Phone, or email.
Build your reputation on attention to detail
Once you show your loyal customers that you pay attention to little details, you will gain trust and confidence from your customers and they will continue to use you for their special events.