If you are just getting started learning about how to have a legal home bakery, you've probably wondered if you need to form an LLC. In this post, I'll answer some frequently asked questions and share my personal experience with forming an LLC for my baking business.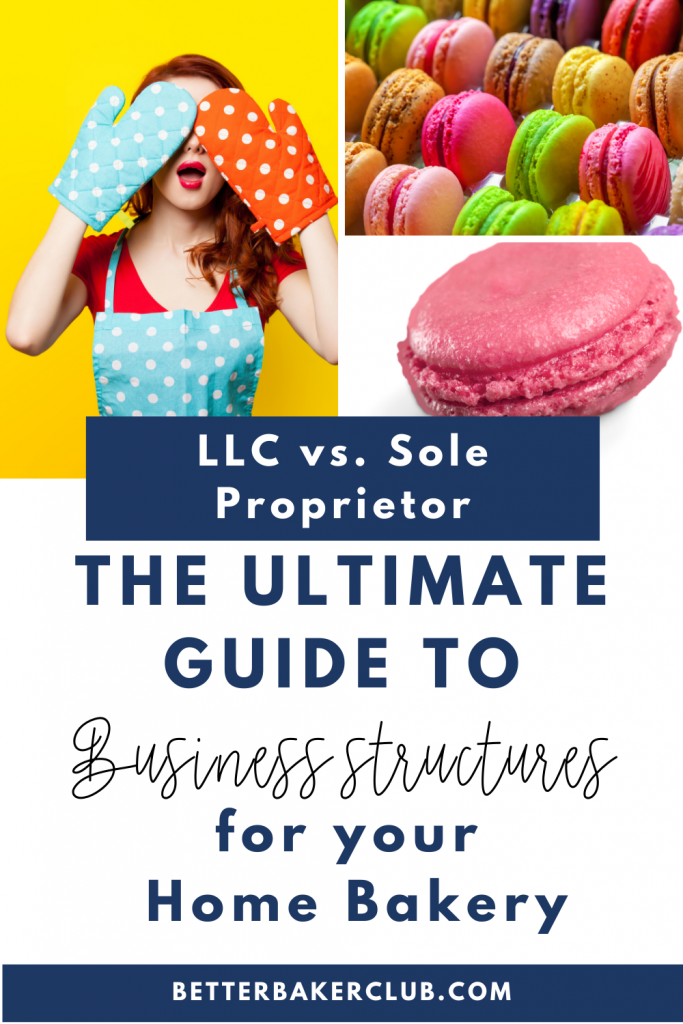 Disclosure: Some of the links in this post are affiliate links and if you go through them to make a purchase I will earn a commission. Keep in mind that I link these companies and their products because of their quality and not because of the commission I receive from your purchases. The decision is yours, and whether or not you decide to buy something is entirely up to you
What kind of legal paperwork do you need for a home bakery?
Your state requirements are the first place to start when it comes to finding answers about your legal paperwork. You'll need to know about :
Licenses
Permits
Taxes
Required courses
Business insurance
If you are looking for an all-in-one resource for learning about home bakery requirements, check out my Home Bakery Start-Up Bundle.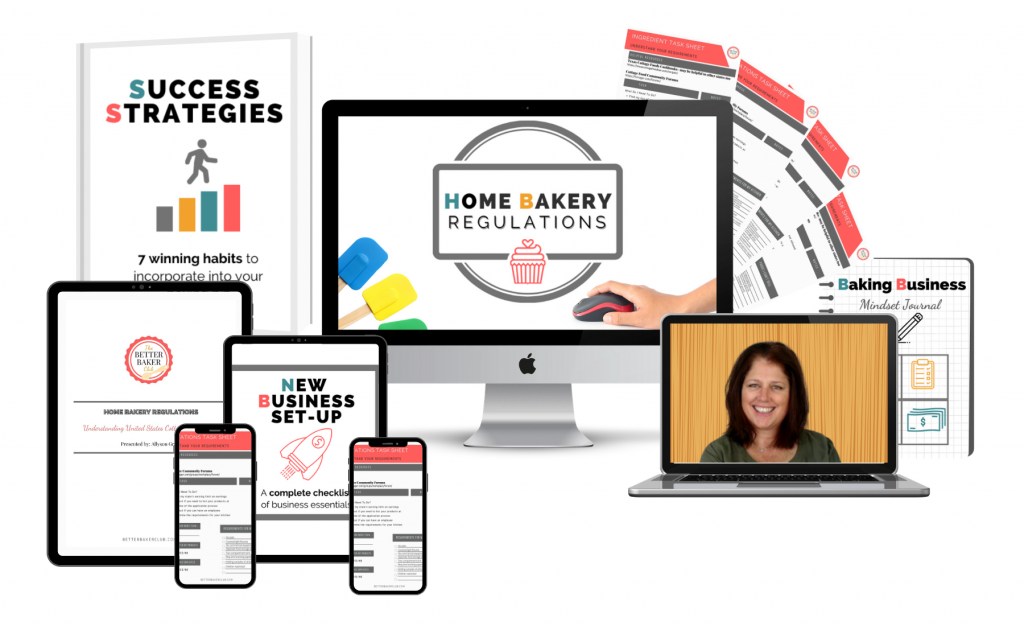 What is the difference between LLC and a sole proprietor?
Look, we didn't get into this because we want to be lawyers, right? Let's make this as simple and easy to understand as possible. There are several possibilities for how your business will be classified.
Is a Sole proprietorship right your home bakery?
This type of business formation is simple and inexpensive. It's easy to register, and easy to file your taxes by just including your business losses or gains on your personal taxes. Sounds good, right? Well, hold on. There are a few downsides to a sole proprietorship. What if you want to go into business with a partner? Of you have assets that you need to protect?
Does your home bakery need an LLC?
An LLC stands for a limited liability company, and it does just that. It limits your liability should something go wrong. An LLC separates your business assets from your personal assets. When it comes time to pay taxes, you will probably need help from an accountant or bookkeeper. The LLC actually does not pay taxes. You as the individual pays for the business income or loss.
Which business structure is right for your legal home bakery?
The best way to know which type of business structure is right for you is to consult a professional. When I first started out as a small bakery I was a sole proprietor. I did not have any employees and ran a fairly small operation. As the business grew, I needed more help running things. My accountant advised me when it was time to upgrade my business formation. I highly recommend using professionals like bookkeepers, accountants, and lawyers whenever needed. The DIY mindset can hold you back sometimes, and unless you have a background in legal matters it's best to leave that to the pros!
When should I switch from sole proprietor to LLC with my home bakery?
You may consider switching from your sole proprietorship to an LLC for a few reasons. If you started small and your business is growing you may have new needs.
Do you sell to a much bigger audience? That can increase your exposure and leave you feeling more vulnerable.
Are you selling to stores? Some states allow cottage bakers to sell to retail stores. You might want additional protection in this case.
Look at your situation and see if you are needing additional protection. You can also consider adding additional coverage to your insurance policy in these situations.
How do I file an LLC?
There are several steps involved that can get quite complicated including how you name your LLC, and written articles of organization and operating agreements. When I switched to an LLC in my baking business, I used a professional to do my filing for me.
Nowadays, you can complete the entire process online. Services like Zen Business offer fast and simple LLC formation as well as registering your sole proprietorship with the secretary of state for you. They deliver the completed documents to your Zen Business account dashboard and remind you when things need to be filed and renewed.
Summing it up
Starting up a legal home-based bakery takes some work, and it's important to protect yourself and do things the right way. Only you can say which type of business formation is right for your bakery business, but if you are like most home bakers, you want to protect yourself, your home, and your assets. You never know how big your business will grow, so if you start as a sole proprietor, you may eventually want to change your business structure to an LLC. Using online services to help file your papers quickly and accurately is the way to go!
If you enjoyed this article, then check out some of my other recent blog posts