Learn how to make a QR code for Instagram! Want to make sure your customers can find your business page on Instagram? A QR code label on your packaging is the perfect solution!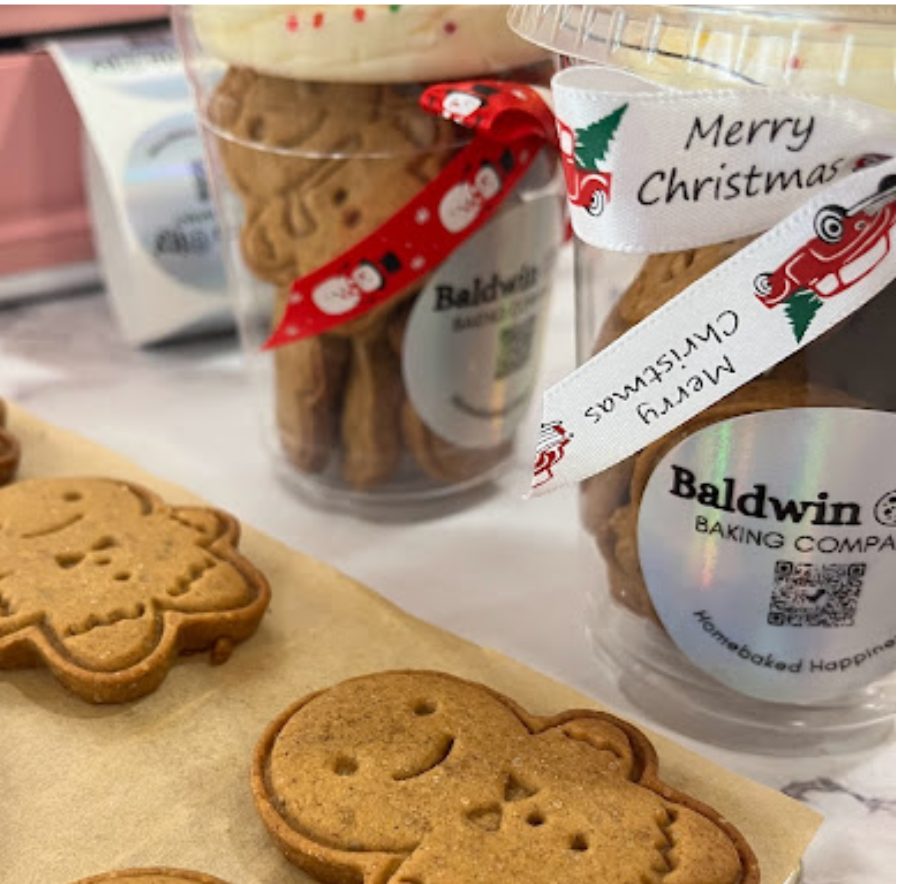 Creating and printing a QR code is easier than you think, and today I'm going to show you the simple steps to create and print your own QR code in just minutes!
Click here to learn my favorite way to print a bakery logo sticker at home.
QR Codes: Your New Marketing Strategy
QR codes or "Quick Response Codes" are no longer just a fancy tech gimmick. Over the last decade, they've become powerful tools for bridging the gap between social media platforms and the real world. Adding a unique QR code to your bakery's promotional materials is a great way to turn potential customers into loyal Instagram followers.
The Easy Way to Get a QR Code for Instagram
Creating a QR code on Instagram is easy with the new Instagram QR code generator. Here are the simple steps:
Just go to your profile, tap the

three-dot menu

or the

option icon

on the top right corner, and scroll down to the QR code option.

Customize: Before you download, customize the color to work with your labels.

Save: Download your QR code to your camera roll or computer.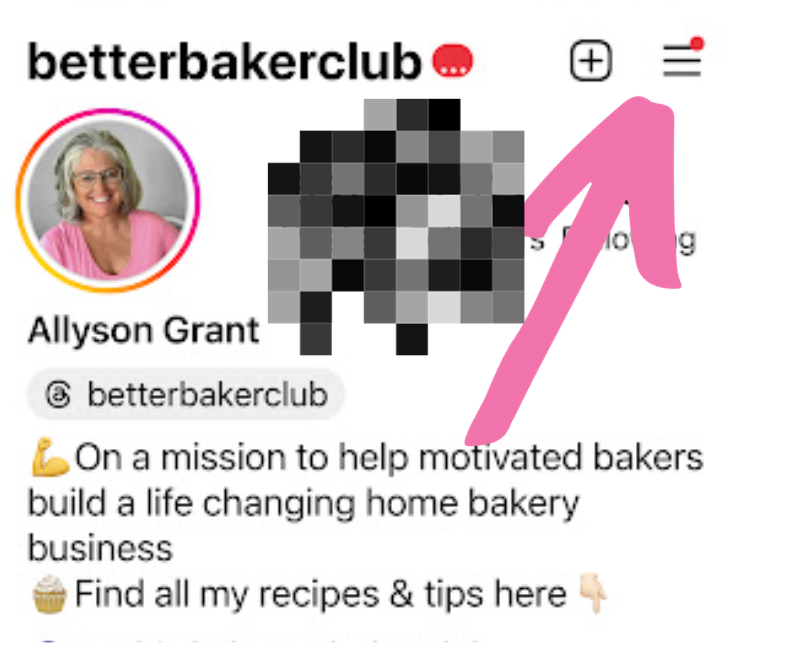 Why Your Home Bakery Needs a QR Code for Instagram
Hold onto your mixing bowls, because a QR code linked to your Instagram page could be the game-changer your home bakery has been waiting for.
QR Codes Offer Immediate Connection to Your Brand
A quick scan and boom! Your customers are instantly transported to your Instagram page. What's there? Gorgeous images of your fresh-baked goods, interactive stories showcasing today's specials, and behind-the-scenes videos of you making their fave treats.
While we're on the subject…Instagram is where I share baking videos and tips for home-based bakers. Click here to follow me and stay up on all things baking!
QR Code Marketing
Ever run a BOGO special, a loyalty program, or similar marketing campaigns? With a social media QR code, you can drive all those eyes right to the Instagram post detailing the offer. Your brand identity is suddenly available to plenty of people with easy access to a QR code.
Personal Touch
Your Instagram isn't just about sales; it's a window into the heart of your bakery. Through your posts and stories, customers get to know your brand on a deeper level—your baking philosophy, your commitment to quality, and even fun behind-the-scenes action.
Now that you're all in on the idea of having a QR code for your bakery, keep reading to find out the best kind of QR code for your business.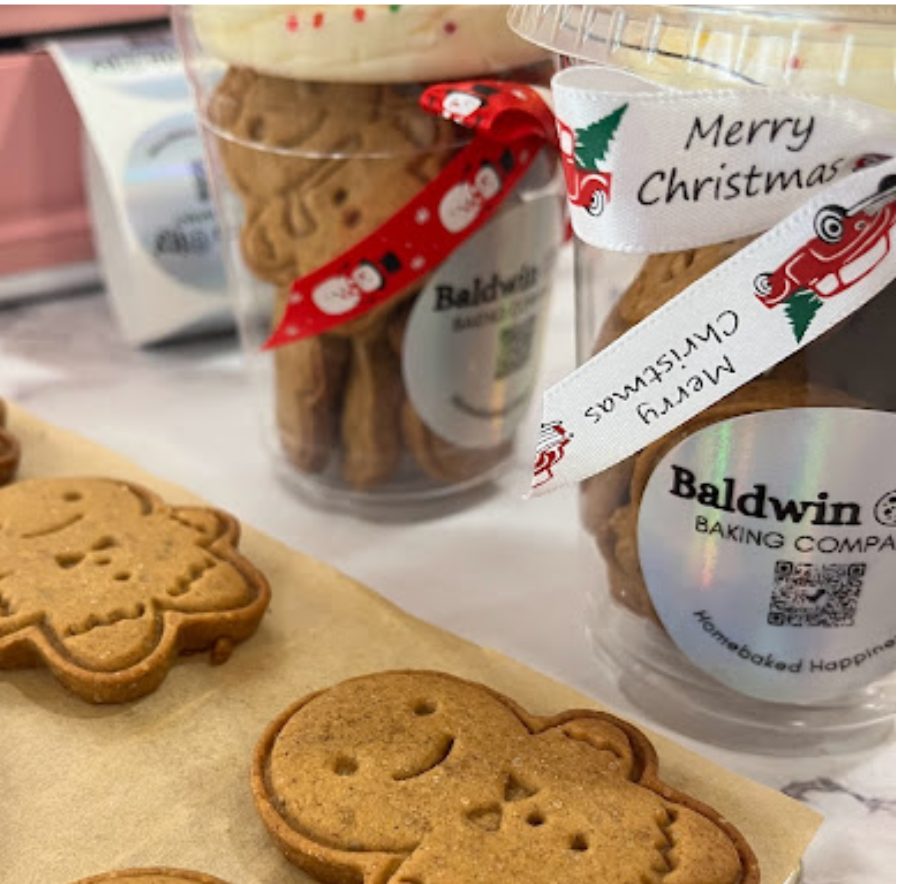 What's the difference between static and dynamic QR codes?
Imagine QR codes are like cake. A static QR code is like a delicious cupcake. It's straightforward, does the job, and satisfies your sweet tooth.
A dynamic QR code is like a custom cake with a personalized message. It can be updated to say anything you want—Happy Birthday, or Happy Retirement.
Decide what you need the QR code for, and pick your version accordingly.
Static QR Codes
Static QR codes mean that once you generate a static QR code, the information inside it is fixed. Whether it's linking to your bakery's Instagram page, a specific post, or contact details, it's set in stone. You can't edit the URL or any other data the QR code links to.
Pro: No ongoing costs since you're not tracking scans.
Con: If the linked information needs to change, you have to generate a new QR code.
Dynamic QR Codes
Now, with dynamic QR codes, you can change the linked content without having to create a new QR code. This flexibility is fantastic for bakers with websites, online order forms, and email lists where you might want to update promotions, discounts, or even swap to a new Instagram feed.
Pro: Editable! Swap out the URL or content as needed.
Cons: Often require a subscription service
Which One to Choose?
– If you're a bakery just starting on its QR code journey and you're sure the information won't change, static might be your go-to.
– If you're looking to elevate your marketing efforts and gain valuable insights into customer engagement, dynamic is the way to go.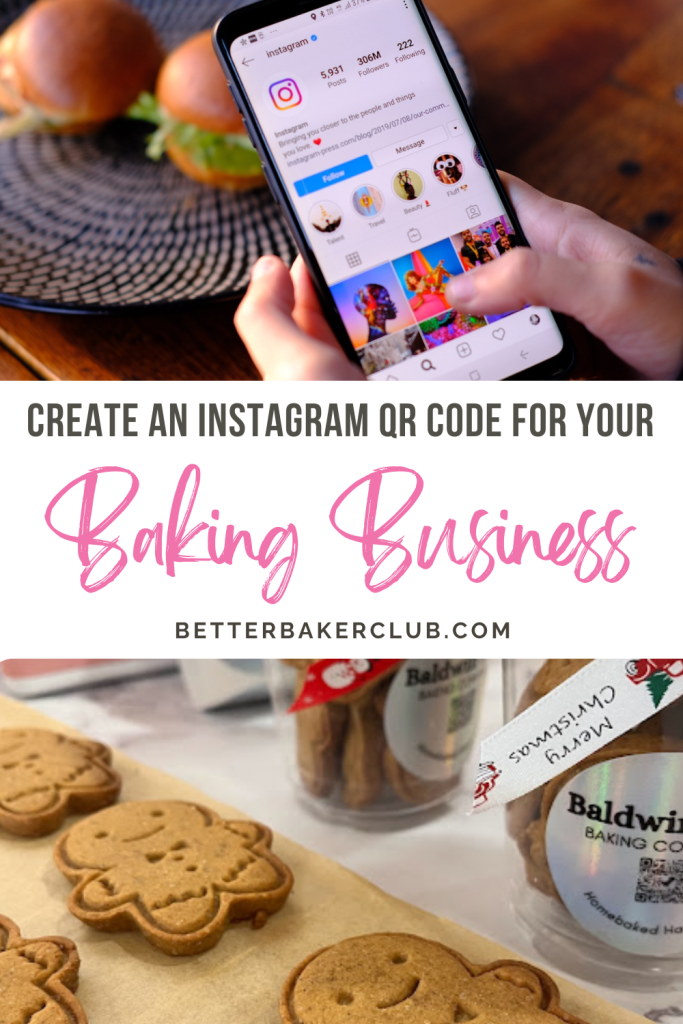 Ready to create your own Instagram QR code sticker?
Here's what you need:
MUNBYN: Your Go-To for Print Media
Time to turn that digital QR code into a sticker, and there's no better way than using a Munbyn Bluetooth label printer and Munbyn creative sticker labels.
Start by downloading the Munbyn app from the App Store.
Click on Create to begin designing a label.
Select your label size from the list of Munbyn thermal labels.
Tap on the icon Image to select the QR code that you have downloaded
Adjust the image size and click Preview and Print
To learn more about printing labels for your bakery business, check out this post.
Where else can you use a QR Code for Instagram?
Now that you have a digital image for your Instagram QR code, you can use it in other marketing material as well. Consider adding your QR code to the back of your business cards, menus, and banners.
Already have printed materials? Don't worry if you have already invested in marketing materials. Just make a small QR code sticker and add it to your menus and thank you notes. A simple sticker can transform your current business cards into QR code business cards!
Go make a QR code for Instagram!
There you have it—the perfect way to connect with your customers online and grow your Instagram account at the same time! QR codes offer you new ways to reach your target audience. Now it's time to go make your own QR code for Instagram.
I hope you're excited to make an Instagram QR code for your bakery! Let me know if you're going to give this a try by dropping a comment below!
For more Instagram tips, check out 100+ Best Quotes and Baking Captions for Instagram, I promise it's a game-changer!