If you're starting a home bakery or selling home-baked items, then you should know about the types of product labels for your baked goods. In this blog post, I'll be explaining the two different types of labels home bakers need to have on their baked goods. I'll even share tips for printing your labels yourself at home and give you resources for having your labels professionally printed.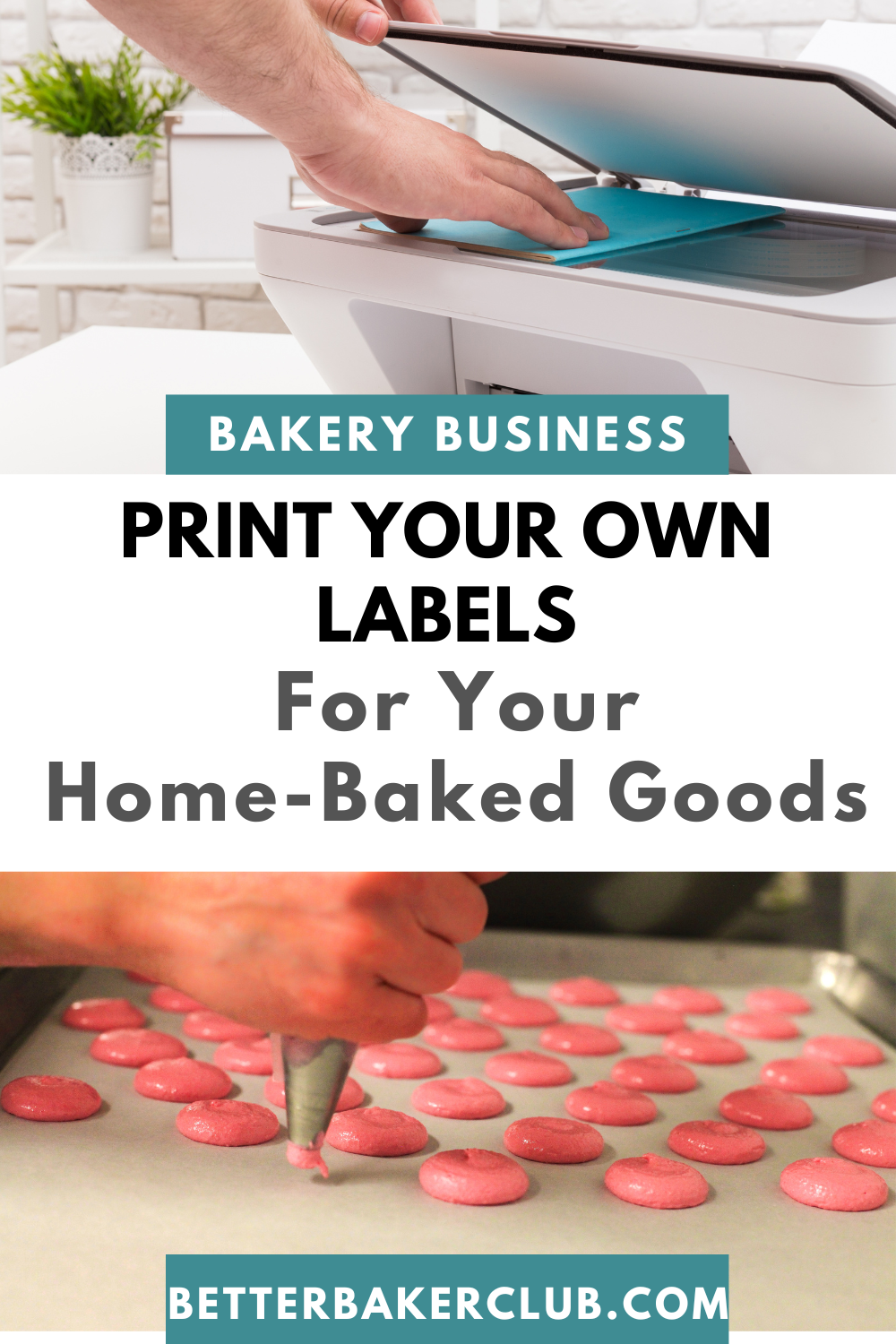 Disclosure: As an Amazon Associate, I earn money from qualifying purchases.
There are two types of labels that home bakers need for their baked goods.
Custom bakery labels are primarily for marketing purposes, while product labels tell your customer about the food products you are selling.
Keep reading to see the best information to include on each label and get tips for how to print labels yourself at home, and where to order professionally printed labels. Be sure to check out how to streamline your bakery labels with a dual label too!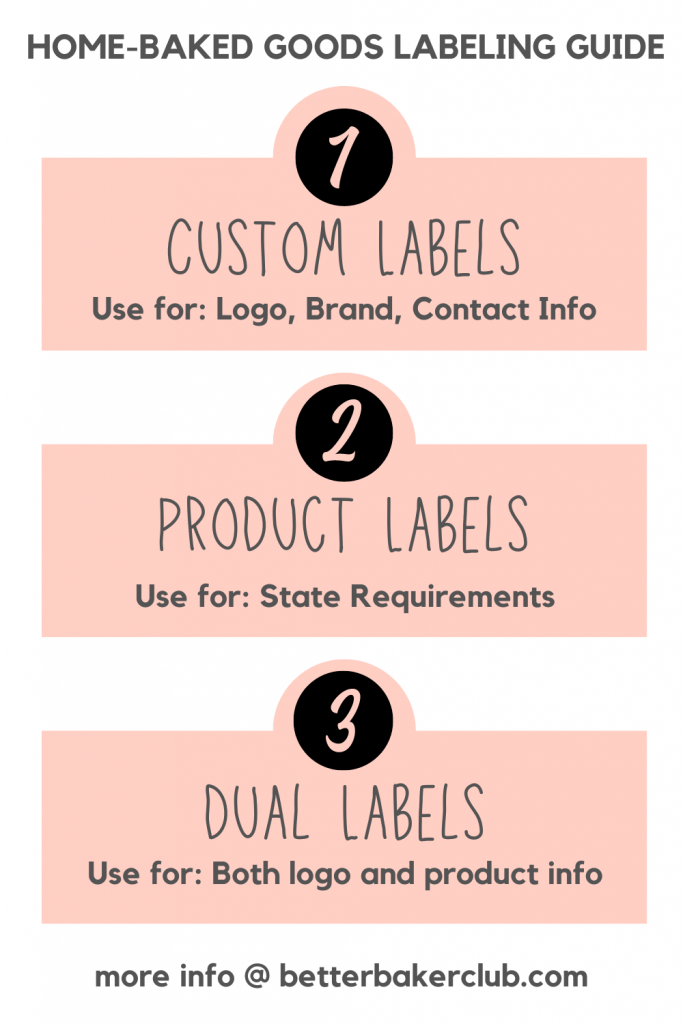 Custom bakery labels are used to market your business
Baked goods stickers have a wide variety of uses and are perfect for promoting and marketing your baking business.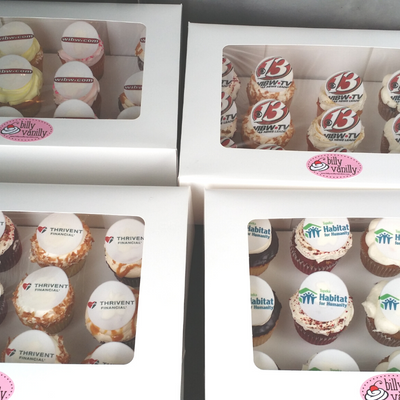 Marketing labels usually include:
Logo
Home address or the address of your commercial kitchen
Phone number
Email address
The most common applications for the custom bakery label are to market and promote your business. Put them on all of your pre-packaged bakery products. Well-labeled products are great because anyone who buys or receives your baked goods will be able to contact you or even refer you!
You can print custom bakery labels at home, or order them from a printing company. Professionally printed labels will have more vibrant colors and a better-quality of paper. You can choose a matte or glossy finish and look like a pro with your custom labels.
You can start by printing your custom labels at home until you have perfected your logo and information. When you are ready to print on a large scale, you can order your stickers from professional printing companies.
Here are a few label printing companies that home bakers use frequently:
Here are some thermal printers popular with home bakers
Thermal printers are a great way to print labels at home. They don't require ink to print, rather use a special type of thermal print head that imprints onto the label paper.
If you're interested in printing your own labels at home, check out these popular thermal printer options:
Product labels contain information about your baked-goods
Product labels contain the state requirements for labeling your baked goods. Cottage food labeling requirements are different for each state, so you should verify the information needed in the state you live in.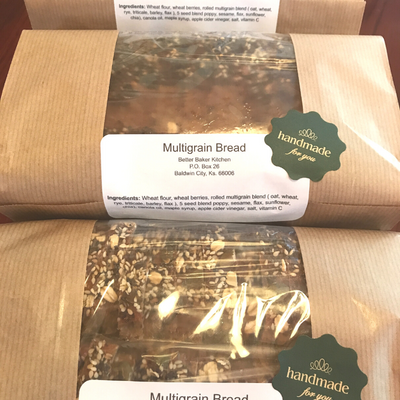 If you need help with understanding your state requirements for cottage foods bakeries, click here to learn more about my course, Home Bakery Regulations where I help home bakers understand cottage food laws.
The key features of a product label include:
The product name
serving size
Ingredients
Nutrition facts labels
Allergen warnings
State requirements regarding the product being made in a home kitchen
Product labels for your baked goods are easy to print at home. You should check with your state cottage foods laws to make sure you understand any new regulations they have before printing your product labels.
In this video, I'm sharing 3 easy steps to get started printing your baked goods labels.
Using dual labels for home-baked goods
Dual labels are label stickers that include all your information on one sticker. If you would like to keep your costs low, then consider printing a dual label.
Dual labels are good labels to use when you are just getting started. You may decide to change your business name or logo in the early stages of your business. Printing your own simple dual labels at home will allow you to only print what you need. You can also make changes as you go.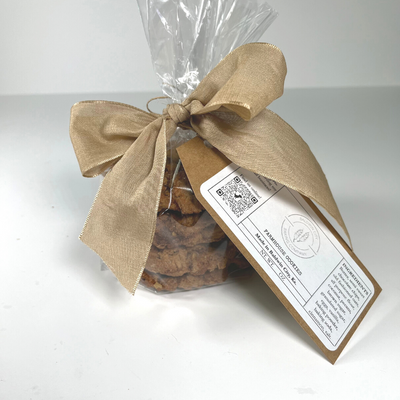 Now you know the types of labels needed for your bakery items
Some bakers decide to spend a little more on a glossy custom label from a professional printer and make a good first impression. You can also save a little money and print your own product labels using Avery templates and your own home printer.
Even if you are a small bakery or just starting out, a great bakery label will help you stand out and give your items a personal touch.
If you are just getting started as a home-based baker, be sure and check out my Step-By-Step Guide To Starting A Home Based Bakery.